Forthcoming Public Events
!!!MEETING POSTPONED !!
Until Saturday 26th June 2021
Due to the COVID-19 situation and College being closed to the public until further notice it is with regret that the meeting has been postponed until next year.
Any tickets that you have purchased will be refunded in due course, but please be patient for the refund. As the administrator who organises the refunds has gone down with the Corona virus.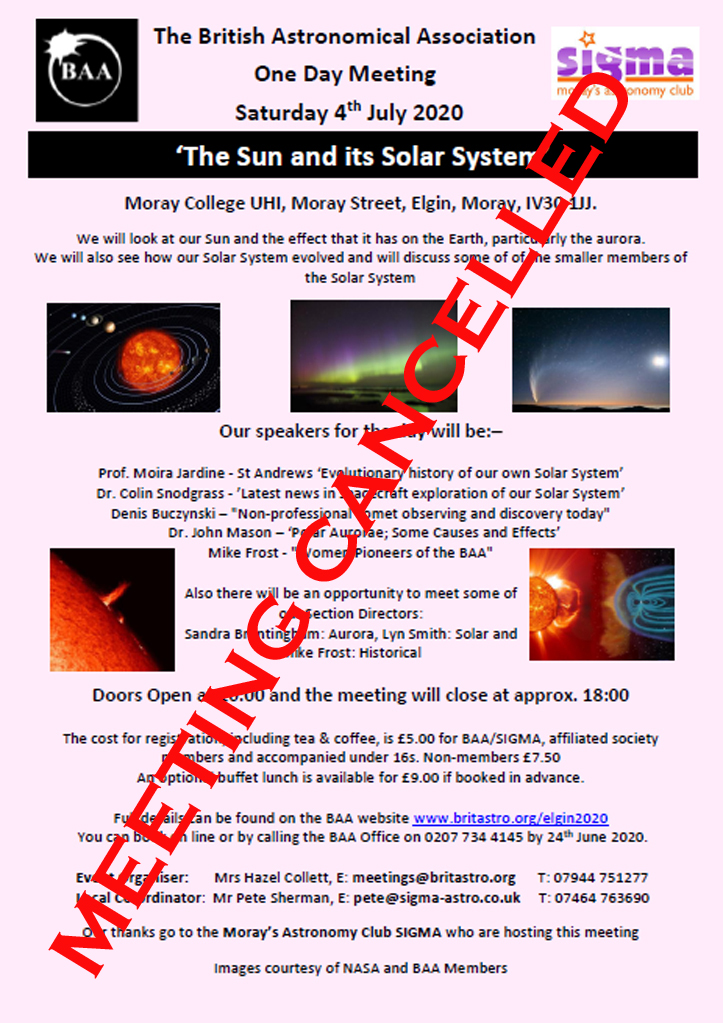 Moon and Mars Night –  Sat 24th October 2020
Public Observing Evening
Come alone and see two of our closest solar system neighbours, Mars and the Moon through a telescope. If conditions allow there will also be a chance to see Jupiter and Saturn too. As well as many other wonder of the universe.
Time and Location to be confirmed